New England
Oishii + Honeycomb Creamery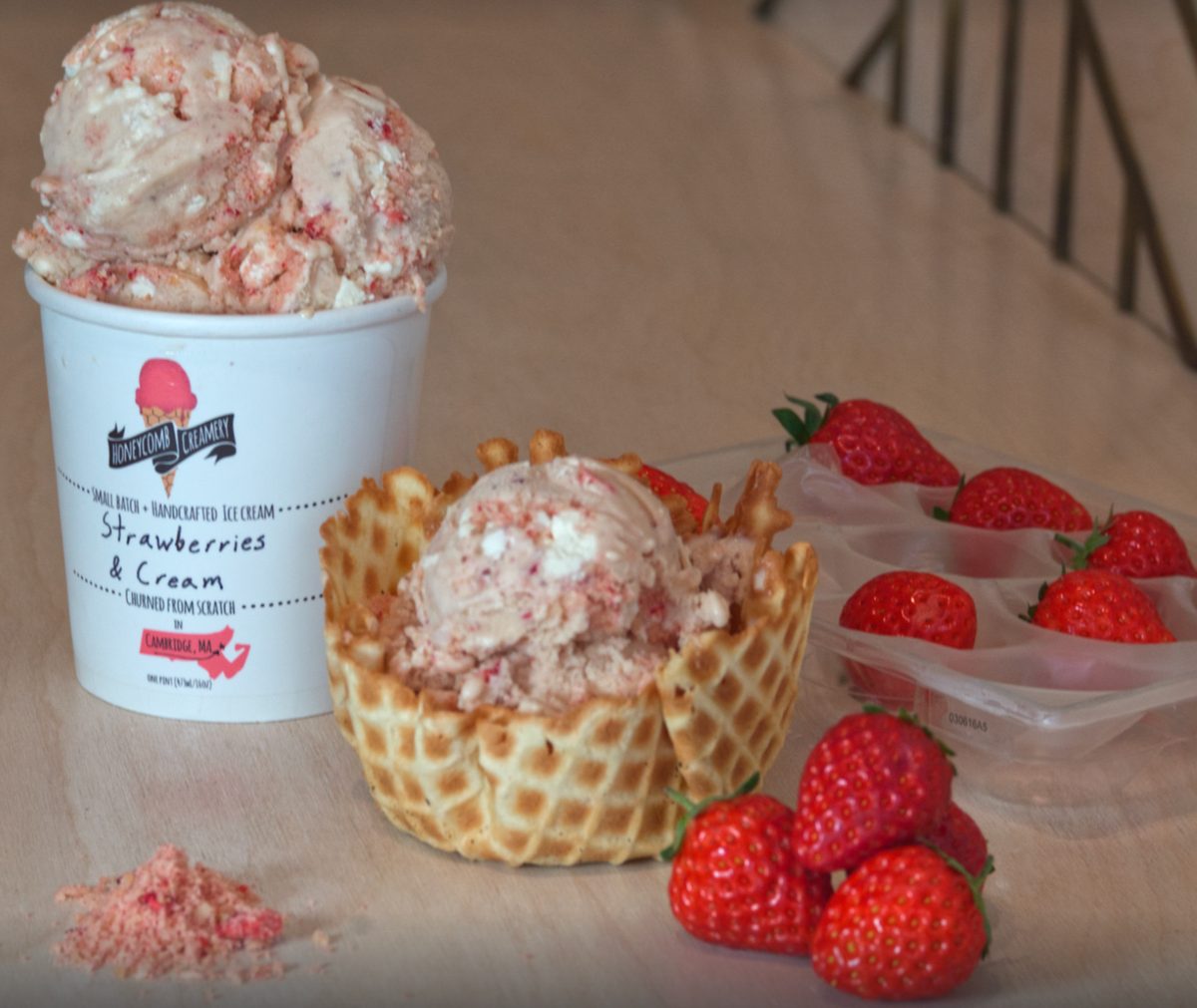 Strawberries & Cream is an ice cream swirled with ribbons of homemade vanilla buttercream and Koyo Berry shortbread crumb. Think strawberry shortcake bars, only even more delicious.

Honeycomb Creamery in Cambridge, MA doesn't usually spin strawberry flavors in the fall, but luckily for them, our berries are delicious year-round!

The Koyo Berry is perfect for ice cream, with a subtle tartness and refreshing sweetness, similar to a peak-season farmer's market berry.

Stop by Honeycomb Creamery and have a bite today!