beverages
Valley Julep
This Valley Julep from Shannon Mustipher is a fresh take on a classic cocktail. With muddled Omakase Berries and a squeeze of lemon, strain this drink into a chilled collins glass and garnish with a mint boquet.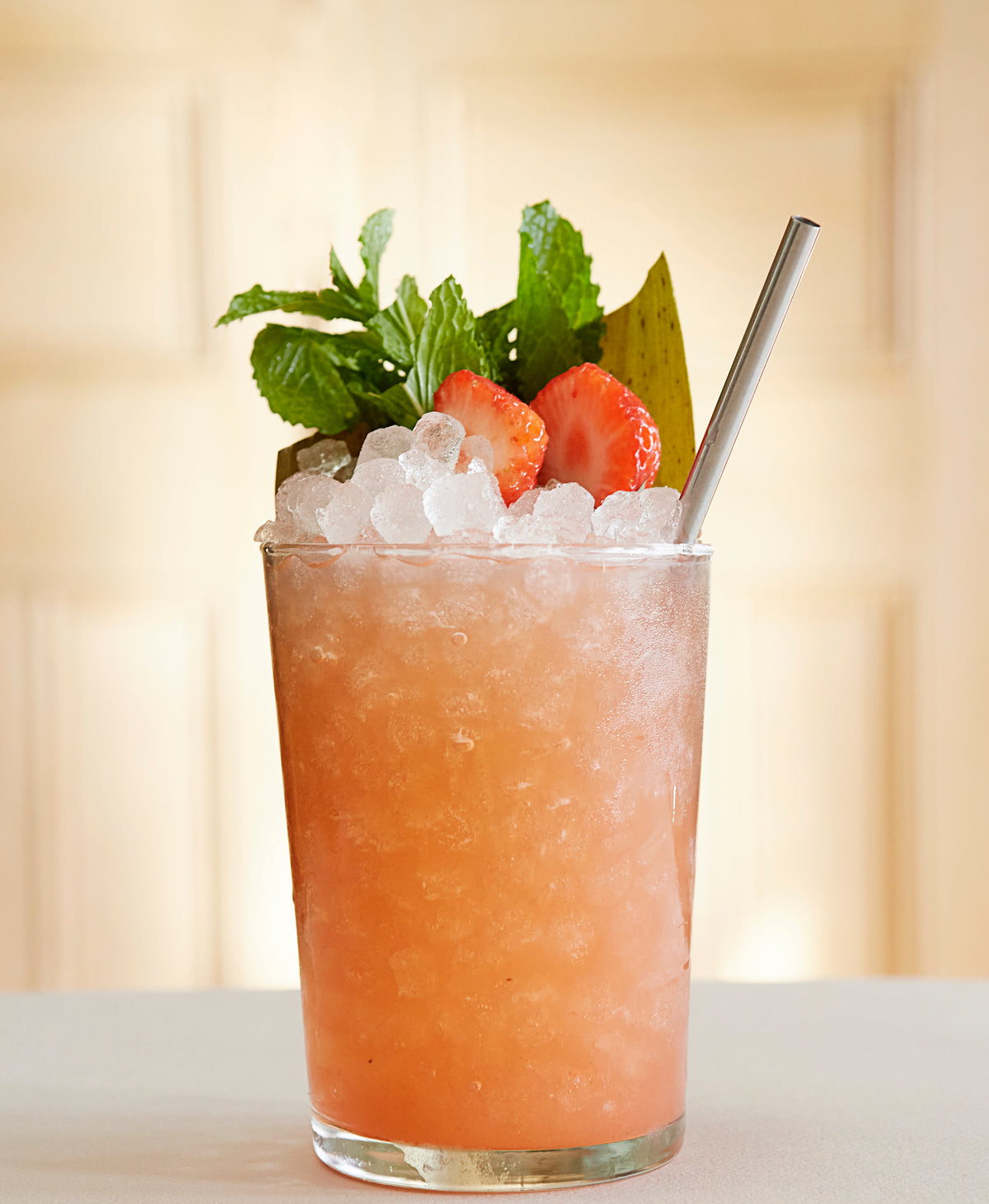 What you'll need:
2 oz brandy of your choice
0.5 oz honey syrup
0.75 oz lemon juice
2 to 3 Omakase Berries, halved
How to make it:
Gently muddle berries and juice in a Shaker.
Add lemon and Brandy, then shake with ice.
Strain into a chilled collins or double rocks glass over pebbled ice, and top with fresh pebbles.
Garnish with a fresh mint bouquet, and 2 strawberry slices in a skewer, then serve.