beverages
Uptown Special
The Uptown Special from mixologist Shannon Mustipher features brandy, rum, lime and a refreshing Omakase Berry syrup. Served in a chilled giblet, this cocktail is crafted to impress.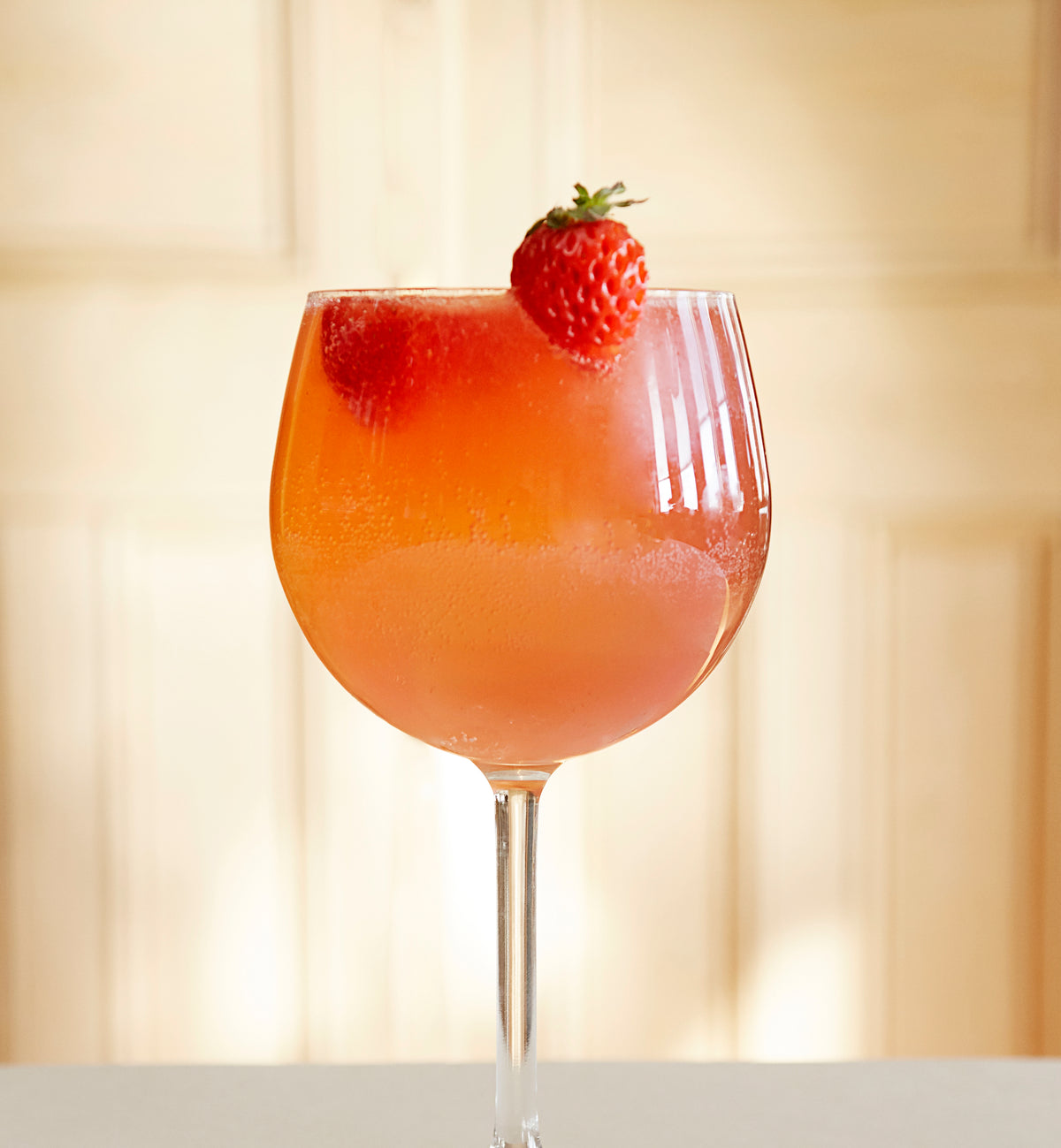 What you'll need:
1.5 oz brandy of your choice
0.5 oz aged white rum
0.5 oz strawberry syrup
0.5 oz lime juice
2 - 3 Omakase Berries, halved
How to make it:
Combine all in a Shaker with ice.
Shake and fine strain into a chilled giblet over a big rock.
Top with sparkling wine, garnish with a halved strawberry perched on the rim, then serve.