The Oishii Jelly Cake
This recipe by Chef Camille Becerra, recipe creator extraordinaire, is an innovative dish perfect for impressing your guests with a whole new way to experience the Omakase Berry.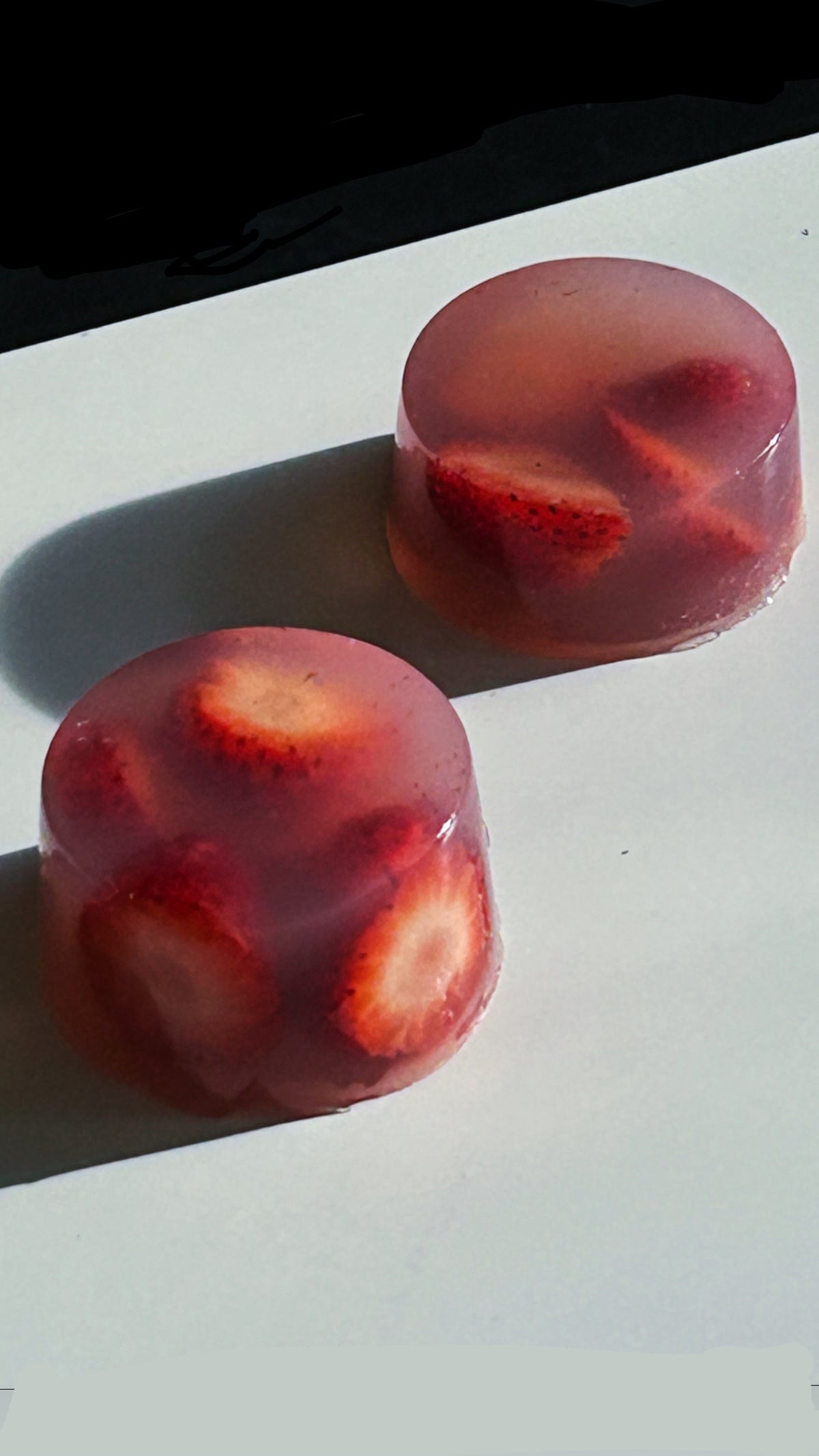 Chef Camille Becerra has created an unforgettable holiday recipe. This Oishii Jelly Cake showcases her unmatched creativity and deep understanding of ingredients. ⁠She has an impressive resume, working with brands like Bon Appétit and KitchenAid, and as the chef of some of NYC's most beloved establishments.⁠
⁠
With pink coconut water, tart cranberry juice, and sweet as can be Omakase Berries, this dessert is the perfect balance of texture and flavor, worthy of a holiday celebration.
Oishii Jelly
1 tray Oishii berries 
3 cups coconut water, pink variety 
1/4 cup agar agar 
1/4 cup cranberry juice
1. Secure molds.  Any shape or size will do.  Molds to consider; small cups, muffin tins or large ice cube tray
2. In a small pot add the coconut water. Sprinkle the agar agar over the coconut water, let it sit to bloom for five minutes.
3. Turn heat on low, stir for one minute to ensure the agar doesn't sink to the bottom.  Set temperature to the lowest setting, cover and cook for 5-10 minutes.  Be sure all agar is melted, different brands melt at different times.
4. While the agar is melting rinse and cut the Oishii berries in half or in quarters depending on size of berry.  Reserve to the side.

5. When agar has melted, turn heat of.f.  Whisk in the cranberry juice.  

6. Pour liquid into molds.  Allow it to cool for one minute.  Add strawberries, press down for a couple seconds if they bop up and float.  All strawberries must be submerged in the liquid. 

7. The agar will set after 4-5 minutes.  Once set move them into the refrigerator to chill.

8. To serve, heat up water and transfer into bowl big enough to fit mold.  Dip mold in hot water for 10 seconds.  Invert and pop jelly out.