beverages
Saffron Lemonade with Omakase Berries
This recipe by Jess Damuck, author of "Salad Freak", uses Omakase Berries and saffron for a unique take on this classic summer drink.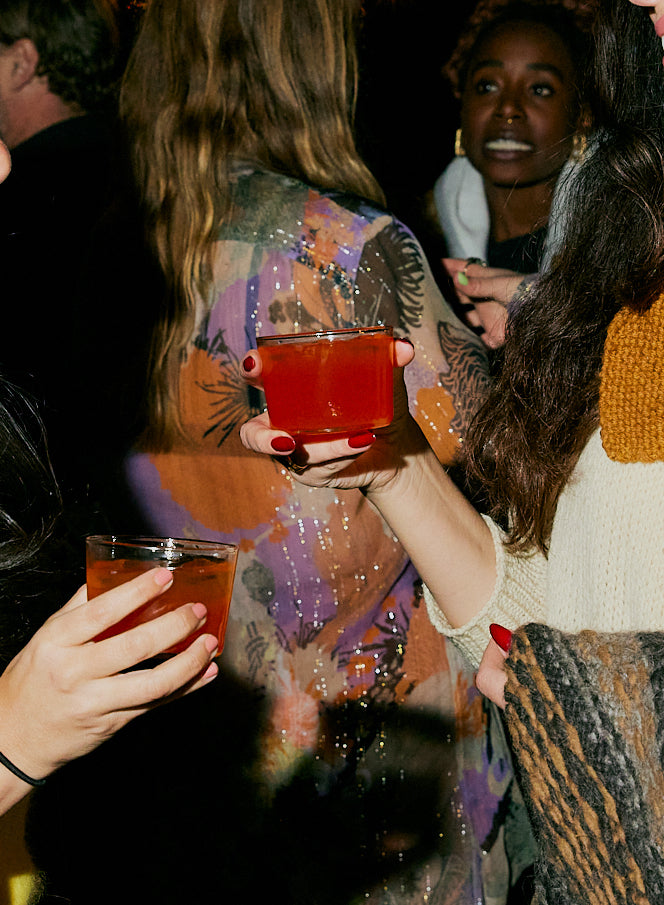 We're ecstatic to be sharing this recipe from Jess Damuck, author of the best-selling cookbook Salad Freak. Working alongside Martha Stewart for over a decade as a food editor and stylist, Jess has developed and styled content for Eater and Bon Appétit. This Saffron Lemonade is a wonderful summer treat.
What You'll Need
Simple syrup:

8

 

Oishii Omakase Berries
½ cup

 

sugar
½ cup

 

water
Pinch of saffron

Cocktail
makes 1 drink
1 ounce strawberry saffron simple syrup

1 ounce mezcal

2 ounces freshly squeezed lemon juice

Ice for serving 
How to Make It
Simple Syrup:

In a small pot, combine the strawberries, sugar, water and saffron.

Bring to a boil over medium heat, stirring occasionally. Make sure all the sugar has dissolved and then remove from heat.

Let cool completely and then strain with a fine mesh sieve.

Keep in the fridge in an airtight container for up to one week.
Cocktail
In a cocktail shaker filled with ice, combine syrup, mezcal and lemon juice.

Shake well and strain into an ice filled glass.

Top with a splash of soda if desired— or make a big batch in a pitcher (hold the ice)!