Desserts
Red Masa Shortbread Cookies
These shortbread cookies from Jess Damuck, author of "Salad Freak", are the perfect accompaniment to our Omakase Berries, with a side of fresh whipped cream.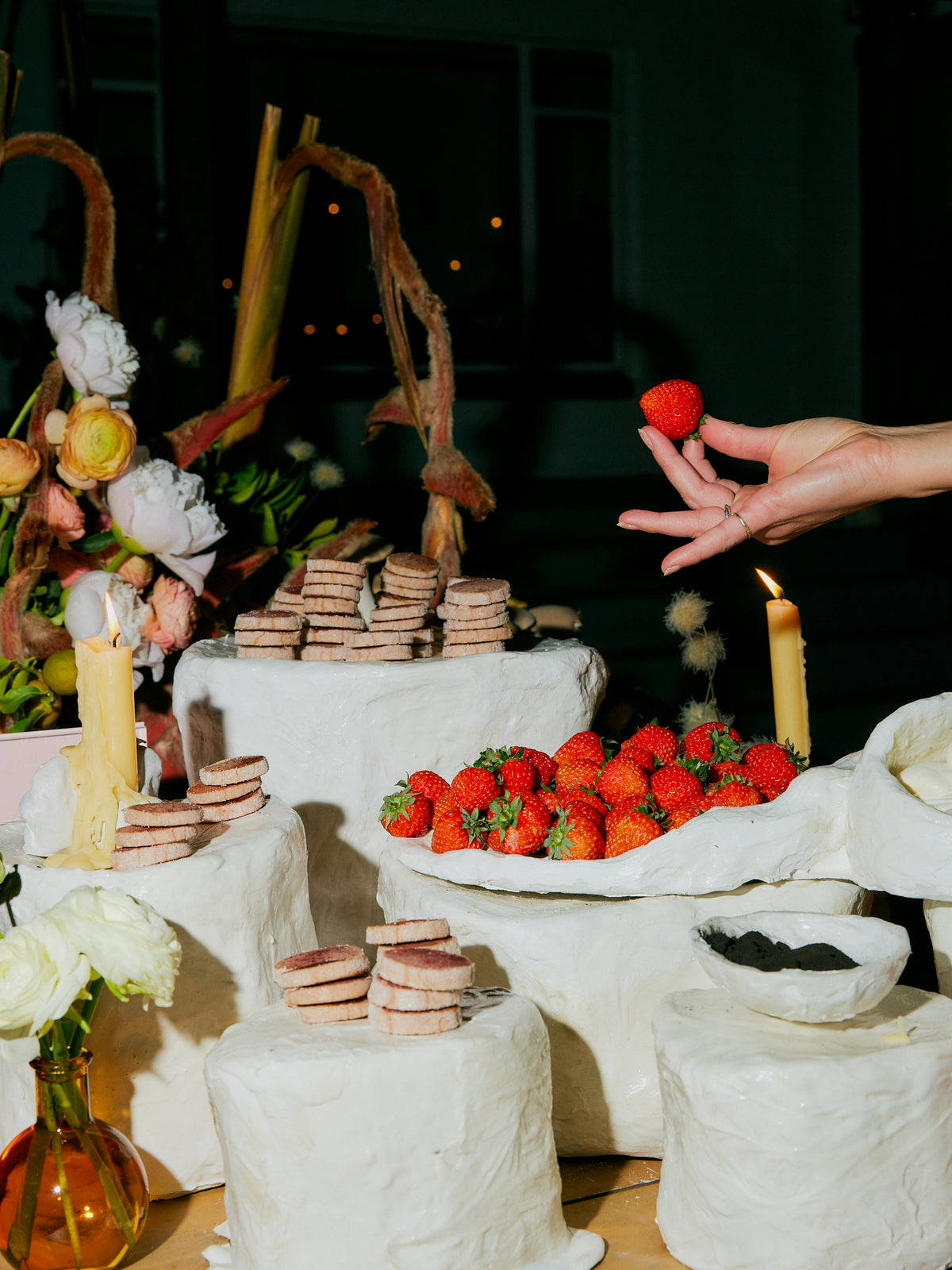 We're ecstatic to be sharing this recipe from Jess Damuck, author of the best-selling cookbook Salad Freak. Working alongside Martha Stewart for over a decade as a food editor and stylist, Jess has developed and styled content for Eater and Bon Appétit. She even blessed Snoop Dog with his first-ever homemade crouton. For her Oishii recipe collaboration, she's crafted another gourmet creation, Red Masa Shortbread Cookies.
What You'll Need:
1 cup

 

red masa harina 
1 cup

 

all-purpose flour
2 sticks

 

unsalted butter, room temperature
¾ cup

 

confectioner's sugar
½ tsp

 

salt
2 tsps

 

vanilla paste or extract 

Demerara sugar, or granulated sugar, for rolling
How to Make It:
Preheat oven to 325 F. Line 2 rimmed baking sheets with parchment paper.
 
In a medium bowl whisk together masa and flour.


In the bowl of an electric mixer fitted with the paddle attachment, beat together the butter, confectioners' sugar, salt, and vanilla at medium high until light and fluffy, about 5 to 6 minutes, scraping down the sides of the bowl as needed. 


Add the dry ingredients, mixing on medium speed until just combined. 


Divide dough in half; place each half on a piece of floured waxed or parchment paper. With floured hands, gently roll each into a 1 1/2-inch-diameter log. Dividing evenly, sprinkle logs with desired coating of demerara or granulated sugar if using, rolling log (to help coating adhere) and pressing in gently. Wrap logs tightly in the paper, and refrigerate until firm, 1 to 1 1/2 hours. (To store longer, wrap log and paper tightly with plastic wrap.)


Unwrap logs; with a serrated knife, slice dough 3/8 inch thick (if dough crumbles, leave at room temperature 5 to 10 minutes). Arrange slices, about 1 inch apart, on baking sheets.


Bake the cookies until the edges are just starting to brown,  about  12 to 16 minutes.


Remove the cookies from the oven and allow them to cool on the baking sheet. Cool completely before serving. 


Store the cookies in an airtight container for several days or freeze. 



When ready to serve, place cookies alongside Oishii strawberries and fresh whipped cream for the perfect trio.