Desserts
Omakase Berry Sando
This Omakase Berry Sando from Jenn Cheng, winner of "Chopped", is a classic Japanese dish with a twist. Oishii strawberries are sweet and juicy, making for a pleasing, soft eating experience. Served chilled, it's a fluffy, fun way to enjoy the Omakase Berry.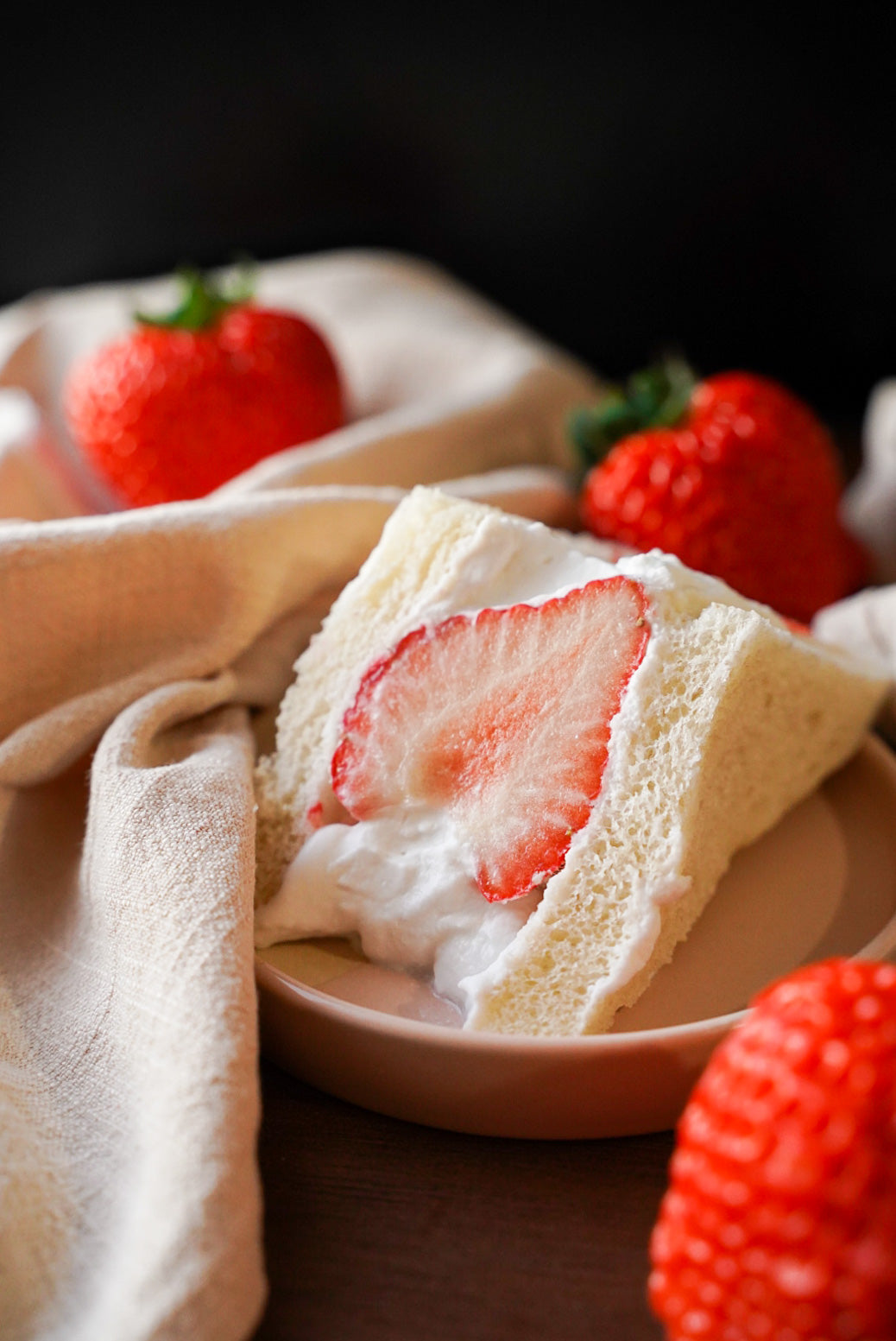 Jenn Cheng is a winner of the popular "Chopped" television competition. For the holiday season, she's crafted an extra-special dessert. This Omakase Berry Sando is a classic Japanese dish with a twist. 
What You'll Need
4 slices of white bread (milk bread is preferred)
1 cup heavy whipping cream
2 tbsp of sugar (add more or less for desired sweetness)
8 to 10 Omakase Berries (depending on bread surface area)
How to Make It 
Add the sugar to the heavy whipping cream. Using a hand held mixer or whisk, whip the heavy cream until it forms stiff peaks.
Cut the crusts of two slices of bread. Spread the whipped cream on a slice of bread (½ inch thick).
Wash and prep the berries. Dry thoroughly and cut/rip off the stems.
Arrange the berries on top of the whipped cream so that it reveals your desired design when cut.
Spread more whipped cream on top of the berries to fill in the gaps. Top with another slice of bread.
Tightly wrap the sando in plastic wrap and let it sit in the fridge for at least 25 minutes.
Cut the sando in half or quarters while remembering the placement of your design. Serve immediately.