beverages
Oishii 75
This sparkling mocktail will allow you to keep the celebrations going, no matter the occasion. Utilizing Amass's Riverine, it is a nuanced, sophisticated spirit in its own right.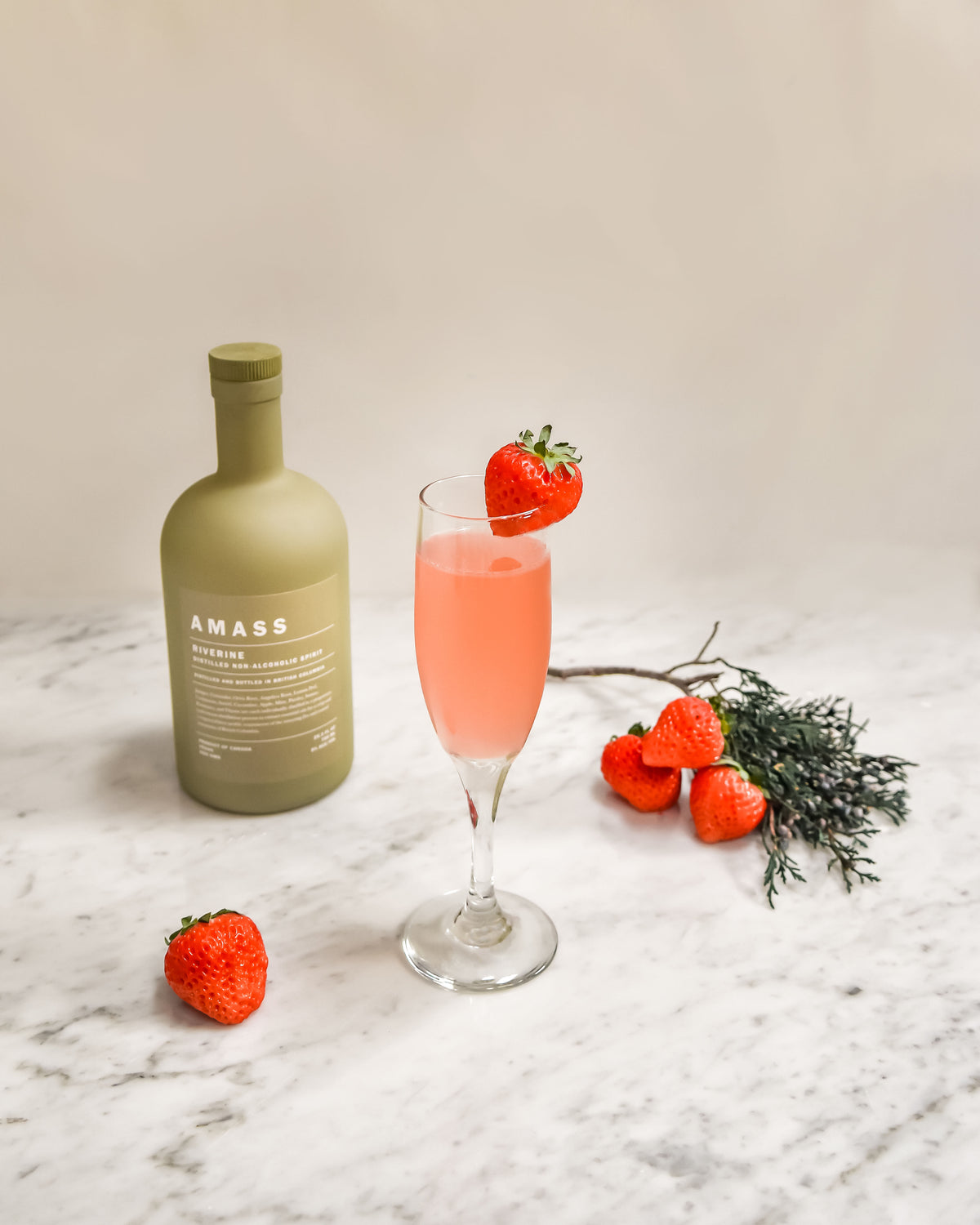 What you'll need:
1.5oz Amass Riverine
.5oz lemon juice
.5oz Omakase Berry simple syrup*
8oz Omakase Berries, stems removed and sliced (1.5 cups, measured)
1 cup water
1 cup granulated sugar
Non-alcoholic sparkling wine
Frozen Omakase Berries, for garnish
How to make it:
The Cocktail
Combine Amass Riverine, lemon juice, and Omakase Berry simple syrup in a shaker withice.
Strain into wine glass or champagne flute.
Top with non-alcoholic sparkling wine (like Töst)
Garnish with frozen Omakase Berries dropped in the glass
*Omakase Berry simple syrup
Combine 8oz Omakase Berries, water, and sugar in a saucepan set over medium high heat.
Bring to a boil, the reduce to a simmer, and cook for 20 minutes, until the liquid is deeply red and the berries are soft.
Strain.