pairings
Natural Wine Pairings
These natural wine pairings from Cafe Kitsune are the perfect accompaniment to the Omakase Berry. From full-bodied reds to dry whites, enjoy a few bottles for an unforgettable evening.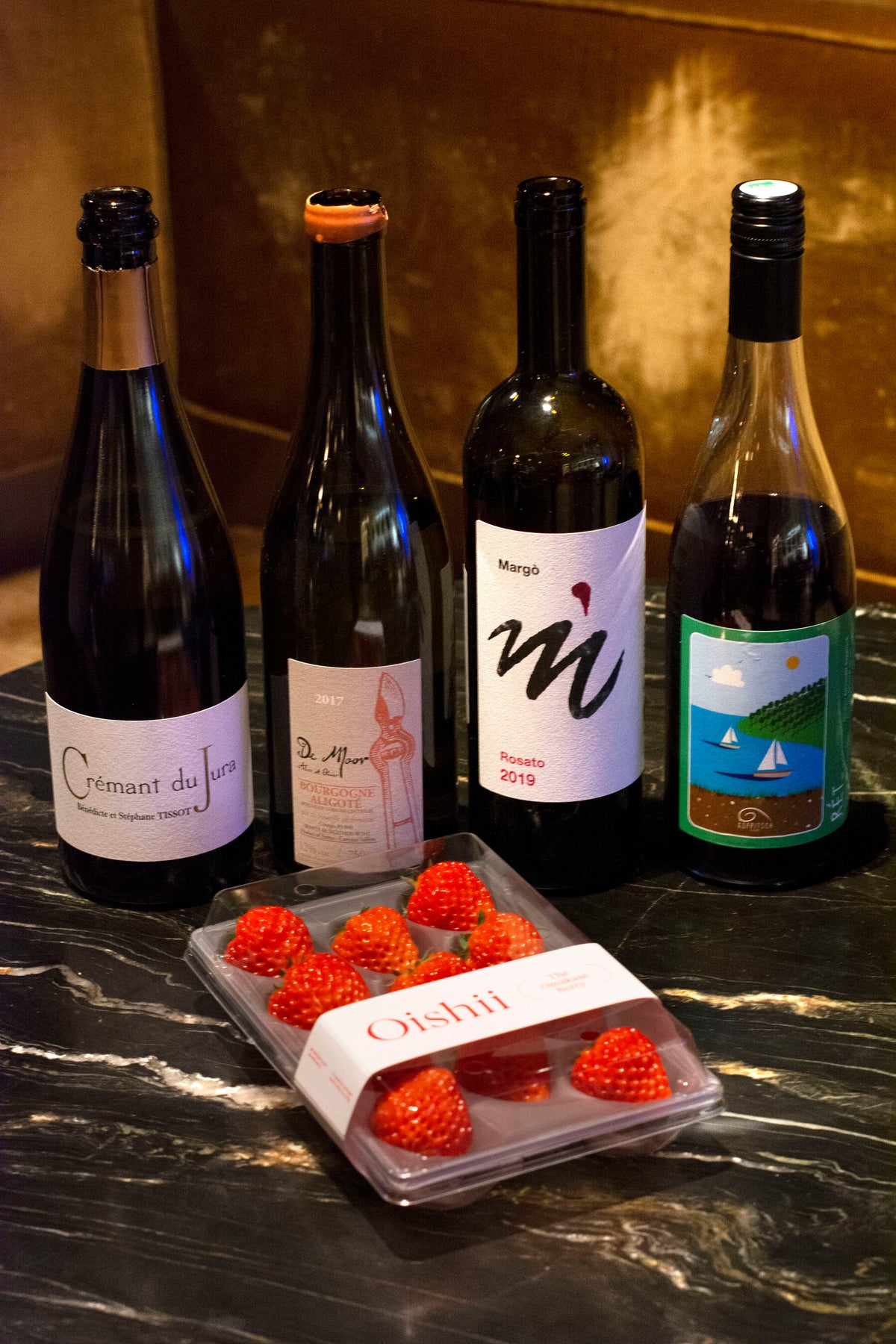 Natural Wine Pairings from Cafe Kitsune
Our Preferred Pairing Options:
Domaine Andre et Mireille Tissot - Crémant du Jura Extra Brut 
Complex and sparkling, with a cream soda-esque finish.
Alice & Olivier DeMoor 2017
A bold and dry white wine with notes of Dried Royal Verano Pears.
Cantina Margo Rosato 2019
An Italian rosato with a silky mouthfeel and notes of cherry pie
Koppitsche Ret 2017
A full-bodied red wine with a cranberry acidity